1
« on: April 29, 2012, 02:02 AM »
As some of you know since I sold the Shelby to Iceman302 (who is doing a GREAT JOB finishing her up by the way) I have a new little toy. I bought a nice little '67 coupe to romp around in and have some fun with.
Here is a BEFORE PIC for you all..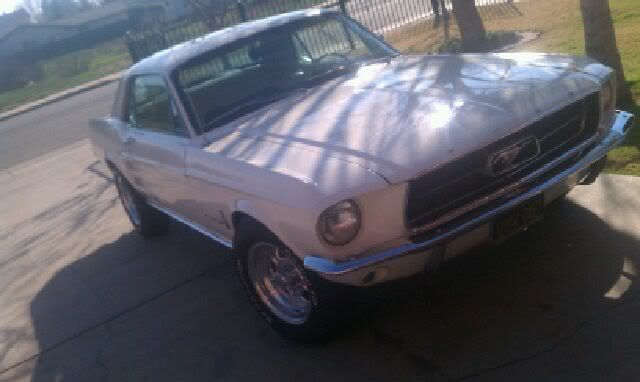 PROGRESS SO FAR...
The paint is peeling in places so I've decided to get her painted. Color is TO Be Determined. ...just a cheapy paint job this time, nothing special.
While I'm waiting for the body shop to have an opening for me in the next week or so I've been working on the suspension and gathering a few parts. Front suspension is all rebuilt now with Drake uppers and lowers, Grab-atrack lowering springs installed front and rear, roller spring perches, shelby-drop, BIG front sway bar, Billstein "BLACK" racing shocks, T5 transmission and Modern Driveline hydro clutch setup, as well as 4 17" TOYO RA1 Race tires and black FFR wheels.
I'll soon be installing a set of 4-wheel Wilwood 12.1" brakes, Golbal West subframe connectors and a Maier Racing rear panhard bar setup, as well as a narrowed 9" truck housing and 4:11 posi, micropolished gears. I have also purchased a complete factory 5.0 EFI system with Edelbrock upper and lower (truck style runners), with 24lb injectors, C&L MAF, A9L computer, and an E-cam with 1.7 rockers, and a set of ported E7 heads.
This one is FUNCTION OVER FORM for sure